10 Nov

The kick-off meeting for ESSENTIAL trial
On November 6, 2021, the kick-off meeting for "The Effect of early intravenouS amino acid SupplemENtation in criTically Ill pAtients with normaL kidney function:a multicenter, randomized, parallel-controlled trial (The ESSENTIAL Trial)" was successfully carried out. This meeting was hosted alive by the Jinling Hospital, together with well-known experts in the field of critical care medicine, statistics and methodology at home and abroad.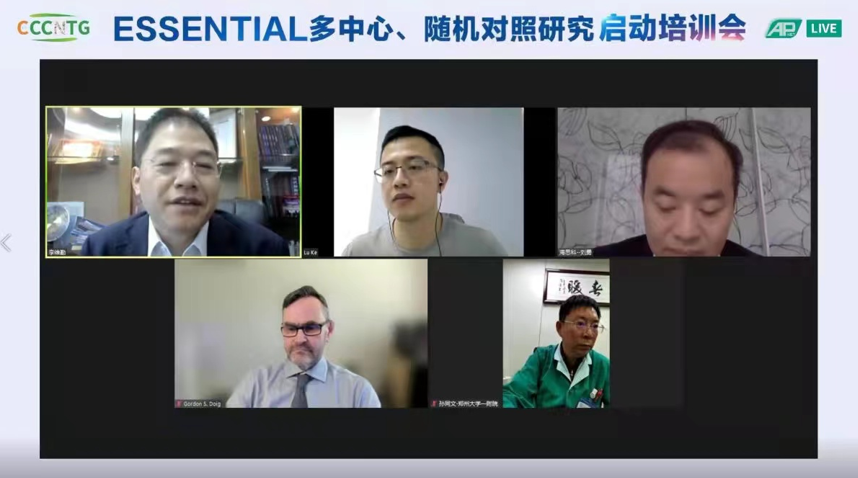 Professor Gordon Doig of the University of Sydney, Professor Li Weiqin of the Department of critical care of Jinling Hospital, as well as the participants of each participating sites in the ESSENTIAL trial were invited to attended the academic feast.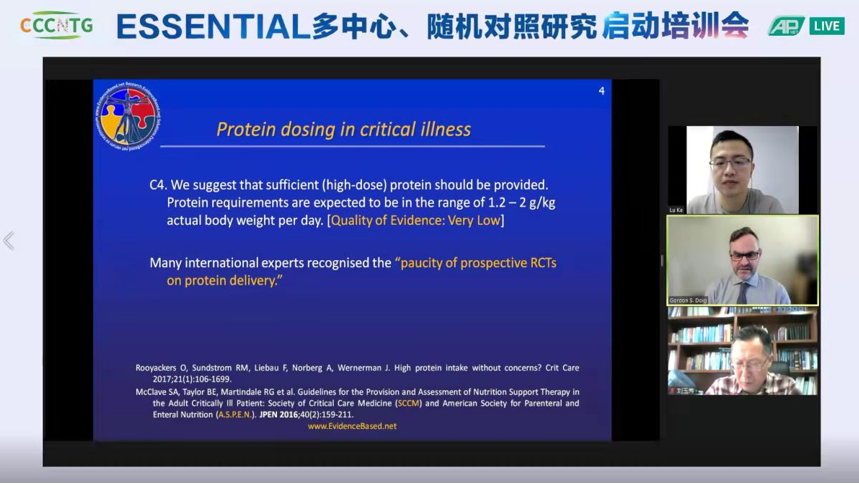 The theme of this meeting is to ensure the completion of ESSENTIAL trial with high standard and quality. At the beginning of the meeting, Professor Gordon Doig introduced the background and feasibility of the whole study, expounded the importance of amino acid administration in critical illness, and showed that amino acid supplementation has a good impact on the prognosis of patients from the current foreign research cases. Secondly, Professor Liu Yuxiu explained how to ensure the quality of clinical trials from the macro perspective of GCP overview, four aspects of quality assurance, and what is a good RCT study. Then, Professor Tong Zhihui introduced the construction of the clinical research platform for critical nutrition. Then, Professor Ke Lu introduced the multi-center research project under the platform and explained the ESSENTIAL research program in detail. Then, Yang Yufeng, manager of Hisco, introduced the clinical research intervention program. At the end of the meeting, Dr. Lin jiajia explained the specific details of the research process and the use of the database from a microscopic perspective, and asked for suggestions to further improve the database for the filling of research projects.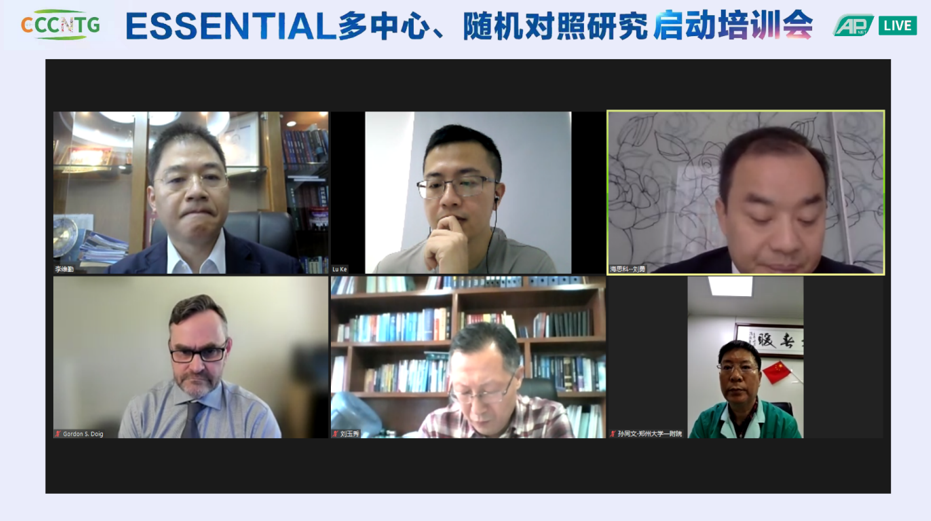 At the end of the meeting, Professor Li Weiqin made a summary of the meeting, talked about the good vision and expectations, and wished the ESSENTIAL trial a smooth progress.